Little Winter House, Orpington.
A new family home utilising 21st Century design and building techniques.
We were commissioned in 2012 to design a replacement dwelling on a plot in Chelsfield, Kent. The desire was to create a subtle new dwelling that has a feeling of solidity and permanence and therefore the proposed material palette has been chosen to reflect this with a brick ground floor and light rendered walls above.
The house was design using the latest BIM (Building information modeling) software and the house is being constructed using Nudura insulated concrete forms which provide exceptional thermal performance and air tightness together with a far more speedy construction process.
The site topography was utilised to create a 1200mm split at ground floor that means that the kitchen/family space at the rear of the property has 3600mm floor to ceiling heights and there are split levels off the staircase that access a study and a gym.
Unique steel staircase with treads overclad in solid oak.
In Stephen and Melanie's client testimony they write how their staircase is a thing of wonder. The steel staircase that rises up through the whole building took a great deal of design development and work on site to erect but the end results are truly spectacular.
Design and Construction Gallery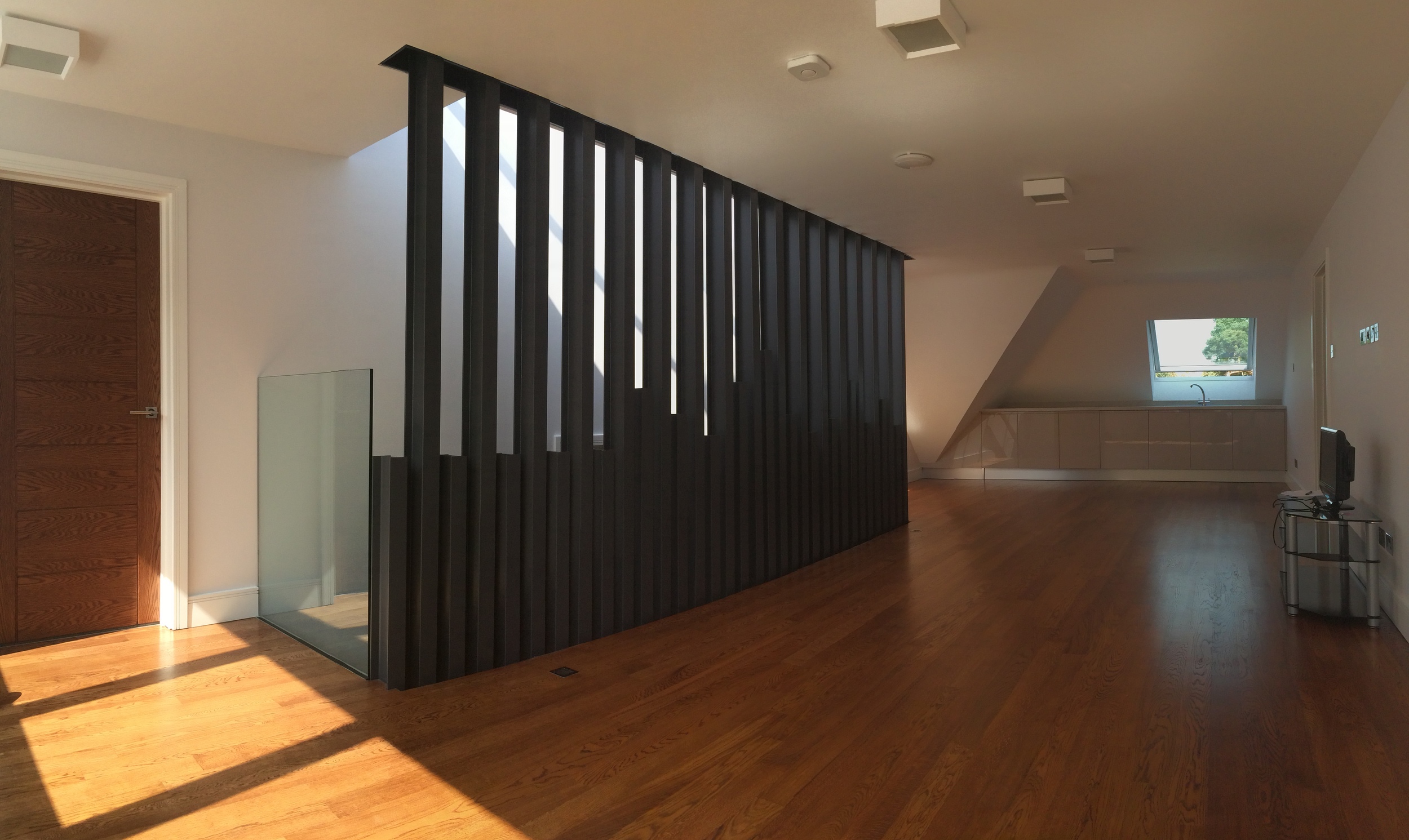 Images and video from penultimate concrete pour on Saturday 25th January 2014