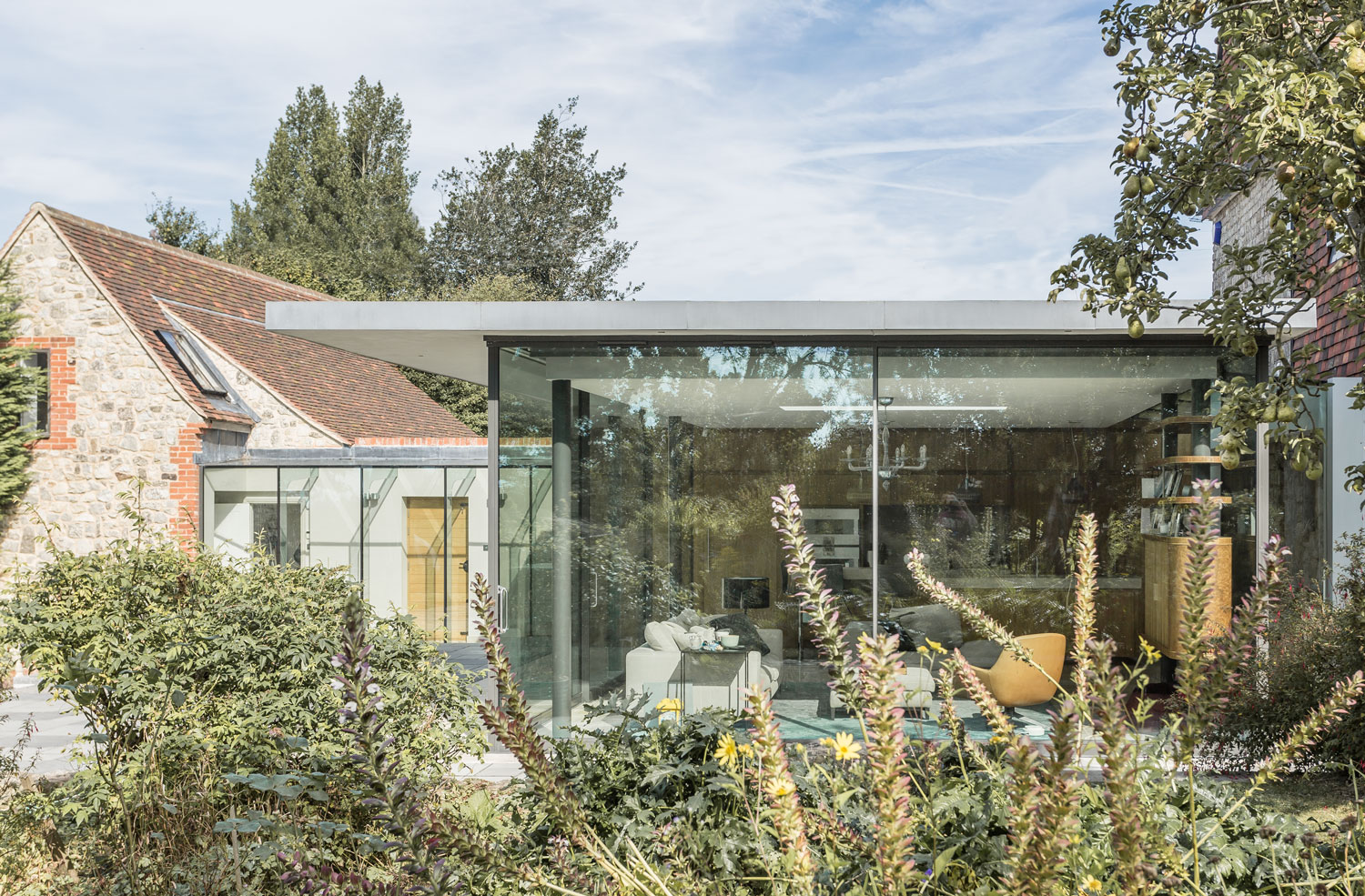 Award winning Broughton House
Grade II star listed refurbishment & extension
AV Architects recognised for Design & Service at Best of Houzz Awards 2018
Neil's heading back to Uni after 20 year break!
We're delighted to be participating in student mentoring at the Schools of Architecture at Canterbury this year.
We're delighted to have been awarded Bespoke Residential Architects of the Year 2017 - South East
&
Best UK Heritage Extension for Broughton House
at the 2017 Build Architecture Awards
AV Architects
Awarded Best of Houzz 2017
AV Architects has won "Best Of Design on Houzz®, the leading platform for home renovation and design. The innovative designers were chosen by the more than 40 million monthly unique users that comprise the Houzz community from among more than one million active home building, home improvement and design industry professionals. The Best Of Houzz is awarded annually in three categories: Design, Customer Service and Photography. Design award winners' work was the most popular among the more than 40 million monthly users on Houzz. A "Best Of Houzz 2017" badge will appear on winners' profiles, as a sign oftheir commitment to excellence. These badges help homeowners identify popular and top-rated home professionals on Houzz. "We're so pleased to award Best of Houzz 2017 to this incredible group of talented and customer-focused professionals, including AV Architects," said Andrew Small, MD of Houzz UK and Ireland. "Each of these businesses was singled out for recognition by our community of homeowners and design enthusiasts for helping to turn their home improvement dreams into reality."
Holly Tree House featured on the Trending Now section of Houzz website.
We're delighted that Holly Tree House has been hand-picked by one of the Trending Now writers to be featured in an editorial ideabook on the homepage of Houzz. Click the Featured on Houzz logo above to access the article.
Little Winter House image reaches the milestone of over 50,000 saves on Houzz website!
We're delighted that the image of the shower and steam enclosure at our project Little Winter House has been saved over 72,587 times by people visiting the Houzz website.
It's great to be part of peoples inspiration for their project and in recognition of this unusual achievement Houzz have awarded AV Architects their 50K saves badge.
The International Design & Architecture Awards 2016
We are thrilled that our project Homefield Coach House has been shortlisted for the Regeneration category of The International Design & Architecture Awards that will be held at The Dorchester Hotel in London.
We are equally delighted that our project Little Winter House has been selected for the Residential Development category.